How to expertly set, pursue & achieve the goals that will get your life moving; and how to establish the habits that will create the foundation for a life that you can be happy with; a life you can be proud of.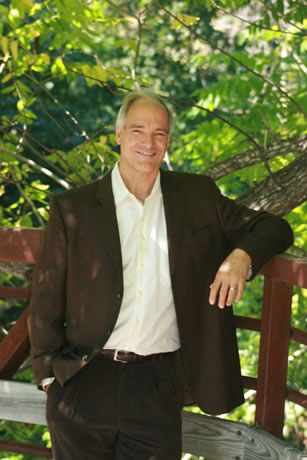 Join me for an exciting new Mastering Happiness Teleclass!
Joel F. Wade, Ph.D. Author of Mastering Happiness, and a Marriage and Family Therapist, Life Coach and teacher of over 30 years, is offering his next Mastering Happiness Teleclass, coming up in January. If you want to learn how to set fresh and inspiring goals, learn what it takes to make the best of your relationships, and approach life with more joy and resilience, this will be a great class for you. Just click the link below to join us for this practical and inspiring class.


Tapping into the leverage of your foundational beliefs
The essential ingredient for any great relationship
The under-appreciated moments: micro-moments of connection
One simple exercise that can make you healthier
It's the little things that make the difference – high leverage daily acts for greater happiness and success
One action that will triple the likelihood that you'll reach your goal
Defining your purpose – the crucial role of knowing why
Commitment and willpower:  taking full ownership of your life
Accepting that your bad habits will throw you off – and how to stay on track anyway
Strategies for dealing with real life challenges
Integrating new, much more positive habits into your ongoing life


"Dr. Wade helps to show you a different perspective on your daily activities and habits.  You will learn valuable exercises you can practice while going through your every day life, which allows for more satisfaction from good habits and recognition of others that may be slowing you down from achieving your goals.  You will be glad you gave it a try." CC
"I really am living significantly more consciously, and thus well, in response to my learnings from you." GC
"As a result of taking your class I have gained deeper insight into the complexities of ordinary experiences and how my approach to them can lead to a more satisfying and fulfilling life." JS
"I found Dr. Joel Wade's Mastering Happiness teleclass very informative and enlightening. He weaves together both explanations of behaviors & tools that can be used to change those behaviors.  When understood, they can eventually enhance our relationships. Goal setting & understanding the inner process one must address in order to achieve that goal was another area that has impacted my life.  If you want better direction and contentment; take his class!" -MC

Cost is $395.00. The class will be interactive, with homework and handouts to supplement the learning and takeaways. 

The teleclass will be taped and available for the class if there is an absence.

Class is limited to fifteen participants. The 90-minute teleclass will be held on four consecutive weeks:

JANUARY TUESDAY EVENING CLASSES
Tuesday, Jan 7th at 5 pm PST (8 pm EST)
Tuesday, Jan 14th at 5 pm PST
Tuesday, Jan 21st at 5 pm PST
Tuesday, Jan 28th at 5 pm PST
 JANUARY WEDNESDAY MORNING CLASSES
Wednesday, Jan 8th at 9 am PST (Noon EST)
Wednesday, Jan 15th at 9 am PST
Wednesday, Jan 22nd at 9 am PST
Wednesday, Jan 28th at 9 am PST


Upon completion of the Level 1 class, students can apply to a six-week application class to put the goal-setting and habit building concepts into practice.