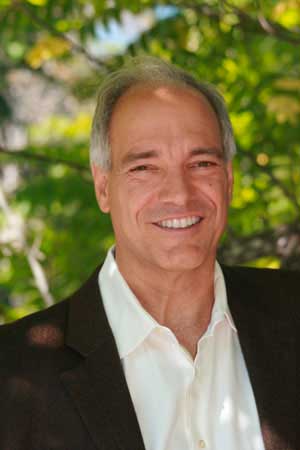 Coaching is not therapy. Though I am licensed as a Marriage and Family therapist in California, coaching is very different. I am offering my services here as a coach, and not a therapist.
Coaching focuses on your goals and ambitions, it is an active process of practicing the skills you wish to master – whether those are relationship skills, work skills, or the skills that make for a happier life in general. We do not look to treat psychological problems; we look to find the best within you, and develop your strengths and abilities – much as an athlete or a musician might seek to bring out their best performance.
Coaching is sometimes an exploration, seeking to find or understand what has meaning for you, where your strengths are, and what's challenging for you.
But it is also not about denial or pretending that life is always wonderful. Living a happy life is not just a smiley face. Every life is complex and unique. Along the way we're likely to find troublesome habits, nagging impediments, assumptions from past history, and expectations of perfection or fears that have limited your effectiveness. This is natural, and to be expected.
Living a happier life is not about making everything perfect and flawless; it is about being more conscious, and seeking to improve on what you have done in the past, so that you can envision and reach your goals.
If you bring the commitment and the energy, and if you are willing to bring conscious effort to what you seek to improve, through personal life coaching we can explore what you're already doing well, and what you'd like to improve; then we can chart a course that can get you there.
My role as your coach is to understand you, guide you, and encourage you; to help you to master your own unique psychology and temperament so that you can make more good things happen in your life. My role is to champion your good life, your good relationships, and your good work.
I can't do any of this for you. Living a conscious, successful life is something that you do personally, from the inside out. But if you can bring a spirit of adventure, a willingness to explore and challenge limiting assumptions, and the energy of consciousness and willpower to invest in improving your good life, I will bring all of my training, learning, experience, and devotion to helping you to get there.
QUOTES:
"A highly skilled clinician, trained in a variety of psychological disciplines, Joel Wade is a man of immense sensitivity and compassion who has a wide repertoire of problem-solving strategies to bring to the practice of Coaching."
-Nathaniel Branden, PhD., author of "The Art of Living Consciously."


"I have to tell you the effect is dramatic. I haven't a clue as to how Joel does it. He has this magic way of getting you to talk completely at ease about what he thinks is important, of guiding you towards better directions, and somehow, without even really trying, I've become much more productive…. What Joel has to offer is uniquely valuable. It's not an expense - I look at it as an investment on which I'm getting an immediate ROI." - JW


One of the best decisions I made in 2010 was to hire Dr. Joel Wade for my personal coach. I am a psychotherapist and coach and am educated about what it takes to be an effective coach. I'm also picky! I can wholeheartedly endorse Dr. Joel Wade's coaching skills. I have brought up a diverse number of personal and professional challenges and he has expertly and comfortably coached me through each one. I believe he is one of the very best at what he does. Not only will I continue to work with him, but also I have and will highly recommend him to others. - RE


I am pleased that I hired you as my life coach. During our weekly one-hour phone sessions, I learned to focus on my strengths and those of my family. I also learned to focus more on what I wanted to achieve and less on what I didn't have or what I have not accomplished. - PD


Joel has an acute ability to get at the heart of any issue. He assisted me with defining success, goal setting, preparing an action plan and overcoming obstacles. His insight was excellent on the reality of what to expect in certain situations instead of a "pie in the sky" attitude that would have only set me up for failure.
I am very satisfied with Joel Wade's coaching and would recommend him to anyone wishing to better themselves and achieve lasting results. - SVS


I hired Joel in a coaching capacity to work through some personal and professional issues I was having at the time. I was very satisfied with my experience with Joel. I found him to be professional, intelligent and caring, and very much appreciated his action-oriented approach. I would recommend him to others. - MR


Joel handled my case and more so my person, with the utmost professionalism and care. He was a coach, a mentor and a friend. He was a great listener but also brought forth quick results that came from within me, through his guidance. I accomplished a lot personally through him and would work with him again without hesitation.
Joel was instrumental in helping me find pathways and enlightenment to what was once a dark place. I cannot give enough credit to him, his discipline and his personal approach to me. - DS


"Dr. Joel Wade was able to pin point our daughter's greatest personal challenge: her lack of mindfulness. He then helped her understand how important it is that she master this personal challenge. Identifying and working on overcoming the obstacles to success is one of the most valuable things that effective coaching can do. As she is succeeding now we can recognize the influence Joel has had. "


"Joel counseled our nephew who is struggling with drug abuse and diabetes. I could tell that Joel had a positive impact on him, and it was a great comfort to be able to talk frankly with Joel about the struggles we all were going through because of the nephew's problem. Joel made it possible for our nephew to have his very best chance at recovery."


"A few months ago, my 8 year-old son started experiencing OCD like symptoms. As a mother, I felt so helpless seeing my son in this condition, which was affecting his whole life, and soon after we were referred to Dr. Joel. From our first session, my son and I immediately felt comfortable with Joel. He is an excellent, compassionate listener and has an unique ability to feel into the state of the child and meet him/her there. Dr. Joel approached my son with respect and did not speak "down" to him just because he's a kid. Instead, Joel quickly made obvious to my son that he was someone with whom he could open up to and trust. With an easy-going manner, Dr. Joel suggested "missions" for my son to do each week that would help with his condition. Thanks to Joel's suggestions, slowly but surely, the OCD-like behavior began to wane until now, seven months later, it is completely gone.


"As a parent, it is easy to spot someone who authentically loves kids and it's plain to see that Joel is one of them. Because Joel is also a parent, he has first hand-experience to draw from, not just book knowledge. While helping my son, Joel concurrently worked with me to process my feelings of helplessness and of being overwhelmed. He helped me find reassurance in the wild ride that is motherhood and for that I am truly thankful. Dr. Joel has helped us beyond measure and I highly recommend working with him!"